The Visionaries
Lafayette Place is the innovative development of Lee J. Ninde, president of the Wildwood Builders Company, and noted landscape architect Arthur Shurcliff.
Lee J. Ninde was a nationally and regionally master proponent of city planning as builder, promoter, realtor, magazine editor, and developer. He was a founding Fellow of the American Institute of City Planning, a member of the National Association of Real Estate Exchanges and president of the Indiana Real Estate Association. He also served as the first president of the Fort Wayne Plan Commission.
By 1915, Wildwood Builders Company had grown into eight separate companies, one of which was the Lafayette Place Company. In an agreement dated June 19, 1915, the Lafayette Place Company sold a tract of land called Lafayette Place Addition to Lee J. Ninde for development. This tract of land was bounded on the north by McKinnie Avenue, on the west by Calhoun Street, on the south by Pettit Avenue and on the east by Lafayette Street.
Arthur Shurcliff was a nationally prominent landscape architect from Boston. In 1899, he co-founded the country's first four-year landscape program at Harvard. Shurcliff was a two-term president of the American Society of Landscape Architects and one of the 52 founding members of the American City Planning Institute.
In 1915, Shurcliff was hired to design Lafayette Place. It is one of Shurcliff's hallmarks of the early 20th Century. He designed three Fort Wayne subdivisions for Wildwood Builders: Wildwood Park in the curvilinear style in 1914; Lafayette Place with an Esplanade, modified grid and formal pattern in 1915; and Brookview that was designed around the Spy Run Creek in 1917.  Shurcliff also competed master plans for Swinney Park in 1916 and Franke Park in 1924.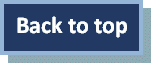 The Design
In his design for Lafayette Place, Shurcliff suggested the creation of an area to be called the Esplanade … "the high strip 216 feet wide and 1,700 feet long in the center of the tract."  At that time, there was only one other such arrangement in the country and that was in New Orleans. Shurcliff's plan was adopted and over $50,000 (in 1915 money-about $1,069,054 today) worth of property was dedicated to the beautification of Lafayette Place. At that time, the Esplanade was more than twice as wide as Rudisill Boulevard. Today the Esplanade boasts many mature trees, park benches and a beautiful gazebo flanked by a flagpole.
The original recorded plat for Lafayette Place showed 444 lots, streets, and five tracts of land set aside for a Community Center, a playground area and three park areas. The Community Center was to include a Club House with adjoining tennis courts and elaborate playground equipment. The tennis court was built, but it wasn't a very good court, and very few residents played as tennis was just beginning to be popular. The tennis court was removed and the City Parks Department built three courts much later in Lafayette Park that are well used and maintained.
After the removal of the tennis court, the area designated for a Community Center became a rose garden with a small pool filled with water lilies. The pool was eventually filled-in as residents felt it was too dangerous for children. No Community Center was ever built, and the one-and-a-half acre site was sold as a residential lot.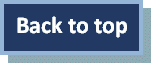 The Development
Local architects and builders were enthusiastic to be a part of Lafayette Place. One of the original architects, L.W. Larimore was featured in a large newspaper article describing the first six homes to be built at the Marquette and Calhoun entrance. The article described the six homes and each builder involved as:
4307 Marquette Drive, built by Ernest C. Heckman
4311 Marquette Drive, built by John R. Worthman
4312 Marquette Drive, built by Arthur Rodenbeck
4308 Marquette Drive, built by Frank J. Vevia
4321 Calhoun Street, built by Evertt Ellerman
120 McKinnie Street, built by brothers Herman and Ernest C. Haase
The Gunder-Spahr Agency also built several homes in Lafayette Place. By August of 1926, several Fort Wayne builders had moved their own families into Lafayette Place homes, including John Worthman, Everett Ellerman, R.P. Gemmer, William Bowman, Herman Haase, Frank Vivia and Wayne Ferguson.
The article mentioned such innovations in amenities as built-in ironing boards, refrigerators with outside icers, Kosy-Kitch complete cabinets and built-in telephone niches!
Although the development was begun in 1915, construction slowed between 1930 and 1945 as a result of the Depression and WWII. In the building surge following the war, houses were constructed on the developed lots with the last built c. 1970. as a result, the homes in the neighborhood illustrate a broad range of early to mid twentieth century styles.
Calumet is the only street in Lafayette Place that runs diagonally through the neighborhood— a reminder of what once was an inter-urban trolley route. The Fort Wayne and Decatur Inter-Urban ran on tracks down Calhoun Street, across Calumet, across the Esplanade and out Calumet, across Pettit to Decatur, Indiana. The Fort Wayne and Decatur Traction Company released this right-of-way to the City of Fort Wayne in October of 1928.  Today, Calumet no longer crosses the Esplanade.
Two streets have received name changes since the original abstract for Lafayette Place. Sherwood Terrace was originally named Cottage Grove Avenue and Montrose Avenue was originally named Montclair Avenue. And what was originally called the "public playground" is now named Lafayette Park.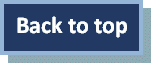 Historical notes are from the Lafayette Place Magazine, published in 1925, on the occasion of Open House Week, October 24-31. Thousands of visitors came by streetcar and auto to see the modern homes in Fort Wayne's foremost new Addition.